Canada
February 17, 2022
2023-02-10 9:38
Canada
Study in Canada with Scholarship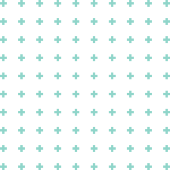 1. Country Name: Canada
2. Demographics:
| | |
| --- | --- |
| A. Popular Cities | Vancouver, Toronto, Halifax, Montreal, Calgary, Winnipeg |
| B. Population | 4 Crores |
| C. Canadian States and Capitals | |
  3. Why Study in Canada?
High International Rankings of Universities.
World Class Academic Infrastructure.
Part-Time Job Opportunities for International Students.
Post Study Work Visa for up-to 3 years.
Favorable country to get permanent residence.
Multicultural society providing safe learning environment.
Viable tuition and living costs.
4. Intakes
Major Intakes: Jan, Sept.
Minor Intake: May.
5. Popular Universities/Colleges
Lambton College.
Cambrian College of Applied Arts & Tech.
Algonquin College.
Thompson Rivers University.
Toronto Film School.
St.Lawrence College.
Cape Breton University.
Seneca College.
Canadore College (North Bay Campus).
Conestoga College.
University of Regina.
College of the Rockies.
Canadore College. (Scarborough & Mississauga Campus).
Lakehead University.
Niagara College.
Mount Saint Vincent University.
University of Northern British Columbia (UNBC).
Durham College.
LaSalle College, Montreal.
Fanshawe College.
St.Clair College.
Yorkville University.
Northern lights College.
University of Canada West.
George Brown College.
Royal Roads University.
Selkirk College.
North Island College.
Columbia College.
Camosun College.
Sheridan College.
Saskatchewan Polytechnic.
Capilano University.
Parkland College.
College of New Caledonia.
University of Waterloo, Ontario (Only UG).
University of Saskatchewan, Saskatoon, Saskatchewan, (Only UG).
University of Guelph, Guelph, Ontario (Only UG).
University of Victoria, British Columbia (Only UG).
Dalhousie University, Halifax, Nova Scotia (M. Engg in Internetworking and all Undergraduate courses).
University of Manitoba, Winnipeg (only UG).
Memorial University of Newfoundland, St. John's, Newfoundland and Labrador.
University of Windsor, Ontario (Only UG).
University of New Brunswick, Fredericton, New Brunswick.
Brock University, St. Catharines, Ontario.
Wilfrid Laurier University, Waterloo, Ontario (Only UG and Pre-MBA).
Lakehead University, Thunder Bay, Ontario.
University of Winnipeg, Winnipeg, Manitoba.
University of Prince Edward Island, Charlottetown, Prince Edward Island.
Acadia University, Wolfville, Nova Scotia.
Trent University, Peterborough, Ontario (Only UG).
Trinity Western University, Langley, British Columbia.
Fairleigh Dickinson University, Vancouver, British Columbia.
Simon Fraser University through Fraser International College, Burnaby, British Columbia (Only for Under Graduate courses).
University of Manitoba through International College of Manitoba, Winnipeg, Manitoba (Only for Under Graduate courses).
Vancouver Island University, Nanaimo, British Columbia.
St. Thomas University, Fredericton, New Brunswick.
University Canada West, Vancouver, British Columbia.
New York Institute of Technology, Vancouver, British Columbia.
Adler University, Seymour St, Vancouver, BC
Kings University College (University of Western Ontario), London, Ontario.
Kwantlen Polytechnic University, Surrey, British Columbia.
University of the Fraser Valley, Abbotsford, British Columbia.
Mount Allison University, Sackville, New Brunswick.
MacEwan University, Edmonton- UG, Diplomas.
The Academy of Arts University's Programs at Langara College, Vancouver.
Douglas College, New Westminster, British Columbia.
North Island College, Vancouver Island, British Columbia.
Georgian College, Barrie, Ontario.
Lakeland College, Vermilion, Alberta
Cambrian College, Sudbury, Ontario.
Manitoba Institute of Trades and Technology, Winnipeg, Manitoba.
Conestoga College, Kitchener, Ontario.
College of New Caledonia, Prince George, British Columbia.
Saskatchewan Polytechnic, Saskatoon, Saskatchewan.
LaSalle College, Montreal and Vancouver.
College of the Rockies, Cranbrook, British Columbia.
Northern Lights College, Dawson Creek, British Columbia.
Northern College, Timmins Campus.
St. Lawrence College, Brockville, Ontario.
Confederation College, Thunder Bay, Ontario.
Lambton College, Sarnia, Ontario.
St. Clair College, Windsor, Ontario.
Selkirk College, Castlegar, British Columbia.
Parkland College, Yorkton, Saskatchewan.
Assiniboine Community College, Brandon, Manitoba.
Canadore College, North Bay, Ontario.
Canadian College, Vancouver, British Columbia.
Acsenda School of Management, Vancouver, British Columbia.
Arbutus College of Communication Arts Business & Technology Inc., Vancouver, British Columbia.
Le Cordon Bleu, Ottawa, Ontario.
Alexander College, Vancouver, British Columbia.
Brighton College, Burnaby, British Columbia.
Vancouver Film School, Vancouver, British Columbia.
Northern College at Pures-Toronto, Toronto, Ontario.
Cegep de la Gaspesie et des Iles, Gaspe, Quebec.
Alexander Academy, Vancouver, British Columbia.
British Columbia Institute of Technology, Canada.
Vancouver Community College, Vancouver, British Columbia.
Medicine Hat College, Alberta, Canada.
Yukon College, Whitehorse, Yukon.
Oulton College, Moncton, New Brunswick.
Ridley College, St. Catharines, Ontario.
Coquitlam College, Coquitlam, British Columbia.
Queen's College of Business, Technology and Public Safety, Toronto and Mississauga, Ontario.
Evergreen College, Downtown Toronto, Ontario.
Bishop College School, Sherbrooke, Quebec.
Academy of Learning- Career College.
Matrix College of Management Technology and Healthcare Inc.
CDE College, Sherbrooke, Quebec.
ISI, L'institute Superieurd' Informative, Montreal, Quebec.
6. Popular Programs
MBA.
Computer Science & IT.
Business & Finance.
Core Engineering & Engineering Management.
Physical & Earth Sciences and Renewable Energy.
Agricultural Science & Forestry.
Bio sciences, Medicine & Healthcare.
Media & Journalism.
7. Entry Requirements
PG Diploma: 55% in Bachelors and 15 years of education.
Masters Degree: 60% in Bachelors and 16 years of education.
UG Diploma: 50-55% in Grade 12 and 12 years of education.
Bachelors' Degree: UG Diploma: 50-55% in Grade 12 and 12 years of education.
8. Co-op in Canada
What does co-op mean?
Co-op education, or co-operative education, is a program where students get the chance to work in an industry related to their field. Most co-op programs are structured so that each term or semester of schooling is alternated with a term or semester of work. The period of work outside the school is often called a work term.
Do you get paid in a co-op job?
Yes, university and college students who are placed at companies or other organizations for their work terms are paid for their work.
What would be an example of a co-op term?
If you're taking a co-op program in computer programming, a work term might involve a software development company. Much like a regular employee, you would be supervised by a manager. You might test or even write code for the company, or assist a full-time employee. If you're in business, you might fulfill the role of assistant to a company manager or supervisor.
At the end of the work term, employers are asked to fill out a form evaluating the performance of the co-op student.
How do students get their co-op jobs?
Schools with co-op programs have departments or services that look for opportunities. It's not uncommon for students to search out a suitable place of employment on their own as well. If you've found a place you'd like to work, the placement service or co-op department at your school may have to determine if the job is suitable for the co-op.
If I do a co-op program, will I be guaranteed a job when I graduate?
You will not be guaranteed a job, but doing a co-op placement will give you the chance to network in your industry and meet like-minded people who may be able to help. A co-op program also eliminates that nasty catch-22 that recent graduates encounter when they're told that they lack the practical or industry experience to get their first job.
Do co-op programs cost more than regular programs?
In some cases, co-op programs are slightly more expensive than other programs, but this is usually true of programs with extra services. The benefits are likely to outweigh the costs.
What do employers get out of hiring a co-op student?
There are several benefits to hiring co-op students. Employers get the chance to bring in someone full of new and fresh ideas and with the latest training. They also get the chance to have someone take up slack during busy periods and to groom and possibly recruit future employees.
9. Post Study Work in Canada
How long your PGWP is valid for depends on the length of your study program.
If your program was less than 8 months.
You aren't eligible for a PGWP.
If your program was more than 8 months but less than 2 years.
We may give you a PGWP that's valid for up to the same length as your study program.
For example, if you completed a 9-month program, we may give you a work permit for up to 9 months.
If your program was 2 years or more.
We may give you a PGWP that's valid for 3 years.
If you completed more than 1 program.
You may be able to get a PGWP that combines the length of each program.
Each of the programs you completed must be
PGWP- eligible.
Atleast 8 months in length.
You can't get a PGWP if you already had one after completing an earlier program of study.
10. Cost of Education and Living
Tuition Cost: 7-15 Lacs INR per annum.
Living Cost: 10000 Canadian Dollars (6 Lacs INR ) per annum.
11. Visa Process
What is a Study Permit?
A study permit is a document issued by the Canadian immigration authorities that serves as permission for foreign students to study in Canada. International students cannot study in Canada without getting a valid study permit. Apart from this, students who get a study permit are allowed to enroll only in Designated Learning Institutions.
Getting the Study Permit
You are required to carry the Letter of Introduction along with all the specified documents to Canada. At the airport, you would meet with an Immigration Officer. Present the Passport and the Letter of Introduction to the border control agency officer who would then validate the same and if found adequate, issue you your Study Permit. Eligibility criteria for Canada Student Visa 
You can apply for a Canada Study visa if you fulfill the following criteria:
You have been accepted by a designated learning institute (DLI).
You need to prove that you have adequate funds to pay your tuition fee and living expenses.
You need to prove that you have a clean background and no criminal record. The aspirants need to produce a police certificate to prove this.
You need to do a health checkup and produce a medical certificate that certifies that you are in good health.
Also at the time of visa interview, you need to convince the visa officer that you will leave Canada once you complete your studies.
Which Documents are required for Canadian Visa?
You should apply for the student visa after you get the college acceptance letter. You should begin with the visa process around June if aiming at the September intake. Following are the documents needed to apply.
1. Valid Passport
You would need a Valid Passport to be able to apply for a Study Permit. As of the Canadian High Commission, it is important that you have a passport which validity that extends to cover the intended stay in Canada. For instance, if you plan to travel to Canada in September 2019 for a two-year course, your passport should be valid until at least September 2021.
2. Proof of Acceptance by a Designated Learning Institution
You would need the acceptance letter from the university/Institute you are planning to attend. A Designated Learning Institute is the University which is recognized by the Immigration Department. (Here's a list for your reference). In case you are applying for Quebec, you would also need a CAQ which you would be duly notified.
3. Proof of Funds
At the time of application for your Study Permit, you would have to show proof of funds. As per the present standards, you would have to prove that you would have enough funds to pay our tuition fees as well as take care of living expended. The Canadian Immigration deems a student would require at least Canadian $10,000 for every year of your stay. Apart from the above two, the student would also have to prove that he/she has enough funds for a return fair as well.
Note: While filling the application form, you would have to show the proof of fees paid as well as the stipulated cost of living @ CAD 10,000. If you are applying for Quebec you require at least CAD 11,000 for every year of your stay.
4. Passport Size Photographs
If you have opted for offline application, you would need two passport sized photographs that conform to the given standards. For online application, you must procure a digital copy of the photograph which should not be more than 4MB. Other requirements are standard about neutral facial expression, plain background as well as no headgear (unless for religious purposes).
Note:
Size of the image should be at least 35 mm x 45 mm
Image should be recent (not older than 6 months)
5. Immigration Medical Examination (IME)
Canadian Immigration requires international students from India to undergo a compulsory Immigration Medical Examination from impaneled doctors. Students would have to book an appointment and visit the listed doctors for a medical examination, preferably a week before they start their Visa Application. This is to give the doctor enough time to validate and upload the necessary documents. Booking an appointment in advance with the nearest facility/ practitioner as per the list of impaneled doctors is always advised.
The panel physician will perform a complete medical exam and may refer you for chest x-rays and laboratory tests. Once your exam has been completed, the physician will send the results to CIC.
6. English Language Proficiency Exam Score
Though not mandatory to have at the time of application, we strongly recommend that you have appeared for and get your English Language Proficiency Score before you start your Visa Application Process. As it is, you would have had to submit your English language proficiency score to confirm your admission to the Canadian University. TOEFL, IELTS, etc. are all acceptable.
7.Statement of Purpose
When applying for a Canadian Study Permit, you would be required to submit an essay stating the purpose of your trip to Canada and why you have chosen the particular institution. This would be prompted as an optional document in the checklist but we strongly recommend that you submit the same.
8. Credit Card
In case you are making an online application, you would also require a credit card to pay the application fee. The Visa Application Fee for Canada is CAD $160. Please remember that the system only accepts credit cards and not debit cards. Also, it is not necessary that it is your credit card. You can use your parent's cards as well, provided you have the explicit permission to do so.
Apart from the above, if applying online, you would need access to a digital scanner. However, if you are applying offline, you should have true copies of all the above-mentioned documents. It is important to note that while applying online, you would be required to download a few documents, fill them, print them, sign them and then upload them. Accordingly, the availability of the scanner must be arranged. The system also allows you to upload a good quality digital image. We, however, recommend a scanner to a camera.
During the personal interview, additional documents may be requested by the interviewer. These may be documents to prove evidence of academic or financial status. These may include:
Transcripts, diplomas, degrees, or certificates from schools you attended
Scores from tests, such as the TOEFL, SAT, GRE, or GMAT
Your intent to depart from Canada upon completion of the course of study
How you will pay all educational, living and travel costs
 How to Apply for a Canadian Visa for Study
There are several steps to apply for a visa.
 Check the processing times – The visa application cycle might take anywhere from 3-4 weeks. It is advisable to go through the Canadian consulate website to know the approximate time taken to process the student visa. Please note that the time shown is not a guarantee and is just an estimate.
 Determine how you will apply.
 There are two ways to apply:
(a) Apply online: To  apply online you must have access to a scanner or camera to create electronic copies of your documents for uploading and have a valid credit card for payment. You will still be required to provide a finger scan at the regional Visa Application Centre (VAC). Remember, in the case of Online Application you need to visit the VFS offices to hand your passports and would have to provide the confirmation of form and fee payment as well. the steps would only vary in terms of documents you need to carry to the VAC.
(b) Apply in person: 
Download the application kit and read the instruction guide. The instruction guide contains important information about study permits and instructions to help you complete your application. Read the guide carefully and use the document checklist.
 Fill out the VFS Consent Form and attach it with your application form.  You need this form to get the assistance of VFS services for your visa filing process. Pay the processing fee- Note: That when submitting an application via the VFS, in person or by mail, visa fees must be paid in addition to VFS Global service charges. The processing fee is non-refundable in all cases.
 If your spouse/common-law partner and/or children are accompanying you and you are applying for temporary resident visas, work permits or study permits for them, then you will need to pay the appropriate processing fees for them. 
 Submit your application and supporting documents – You have to visit the nearest VFS office. Once you are there, pay the service charges and hand them your complete application to obtain a receipt. This receipt contains your unique tracking number which you will need to track the progress of your application online.
 In case your application is approved you will receive notification from the Government of Canada requesting for your passport. You can submit the passport and passport request letter in person or through VFS. You would be provided with a Temporary Resident Visa and a Letter of Introduction.
Canada Student Visa Fee
Study permit for Canada costs CAD $150, which is roughly equivalent to INR 7,845 (as shared on the CIC Website) as per the current exchange rate. Since the exchange rate keeps changing, we would advise you to check the same at the time of your visa application.
Canadian Visa Applications are available both online and offline. As such, the visa processing fees can be made both online (by means of a credit card) or offline (by means of demand draft if paying at the High Commission of Canada) or by cash at the VAC. This fee must be paid when the application is submitted or a fee receipt of online payment provided. The Demand Draft required is to be drawn out in favor of High Commission of Canada in Indian rupees. VAC's accept only Cash Payments. 
Also, the visa fee mentioned does not include VAC service charges. You would have to pay the additional service charges as applicable for your region. Also, a receipt will be issued for each payment received.  Please keep the receipt as proof of payment.
Processing Time for the Student Visa
Processing time is the time taken by the CIC for processing a visa application. It starts when the aspirant files the application until the final decision day. As such, there is no specific time period mentioned for processing a visa application. Aspirants (both online and paper) can view their applications through their My CIC account.
Study Permit Renewal
For staying in Canada, students need to have a valid study permit. If, in case, your study permit expires before completion of your studies (program) then you need to apply for renewal of study permit. Ideally, you should apply at least 30 days before your current permit expires. Candidates can submit their application through mail or online.
 Dependents
Spouses can accompany full-time students on a Dependent visa. You only need to show that adequate funds are available for their support. Spouses can also work full time if his/her stay is for a year or more.
In some cases, you may apply for an open work permit if you will be accompanying your spouse or common-law partner to Canada. With an open work permit, you may find and accept any job when you get to Canada. You do not need a job offer or a positive labor market impact assessment to apply for your work permit.
 Canadian Embassy and Consulates Addresses:-
1. High Commission of Canada, New Delhi
7/8 Shantipath, Chanakyapuri
New Delhi 110 021, India.
2. Consulate General of Canada
World Trade Center, 22nd Floor 26/1, Dr. Rajkumar Road  Malleshwaram West
Yeshwantpur, Bengaluru – 560055.
3. Consulate General of Canada
SCO# 54-56, Sector 17 A
Chandigarh 160 017, India.
4. Consulate General of Canada
Indiabulls Finance Centre.
21st Floor, Tower 2
Senapati Bapat Marg
Elphinstone Road (West)
Mumbai 400013.
VFS center addresses: –
1. New Delhi
VFS Global Services Pvt. Ltd.
Shivaji Stadium Metro Station, Mezzanine Level, 
Baba Kharak Singh Marg, Connaught Place 
New Delhi-110001.
2. Chennai
Canada Visa Application Centre.
VFS Global Services Pvt. Ltd.
Fagun Towers, Second floor, No 74, EthirajSalai, Egmore, Chennai- 600008, India.
3. Mumbai
Canada Visa Application Centre.
VFS Global Services Pvt. Ltd.
Trade Centre 5th Floor, Bandra Kurla Complex, Bandra (East), Mumbai – 400051, India.
4. Kolkata
Canada Visa Application Centre.
VFS Global Services Pvt. Ltd.
Rene Tower, Building No. 1842, Rajdanga Main Road, Rajdanga, Landmark: Near Geetanjali Stadium Kolkata, 700107, India.
12. Average Graduate Incomes
CAD40000 per annum = Approx22 Lacs per annum.
13. Skill Shortage Listshttps://www.immigration.ca/fast-track-high-demand-occupations