About us
December 2, 2019
2022-04-14 8:07
About us
About Us
My-Mentor is a bunch of enthusiastic professionals aiming at simplifying admissions for under-graduate, post-graduate, PhD and fellowship programmes in India & Abroad.The legacy of our people come from premier Institutions like XLRI Jamshedpur & IIM Ranchi.
We believe in providing right mentoring to students at the right time. Our mentoring programs go a mile ahead in not just providing consultation / guidance to a student, but to mentor and hand hold them in the times when they need it the most – the formative stage of their career.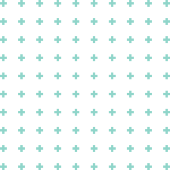 Anoop Kishore Agarwal
B.Tech. in Computer Science from Uttar Pradesh Technical University, Lucknow (Batch of 2007)
11th Rank Holder in the state of UP in the University Examinations
PGDM from XLRI, Jamshedpur (Batch of 2015)
Awardee in Academic Excellence
12 years' experience in Business Development, Bid Management, Sales, Project Management and Market
Research

Verticals: Education, Information Technology, and Consumer Goods
Mrs. Jaya Agarwal
B.Tech. in Computer Science from Uttar Pradesh Technical University, Lucknow (Batch of 2007)
Merit Holder in the state of UP in the University Examinations
PGDM from Indian Institute of Management (Batch of 2016)
16 years experience in Client Relations, Customer Service in Education
Women Achiever Award in 2021.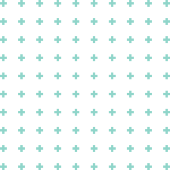 Vision
To be a leading national conglomerate that can provide valuable insights and services to student community
looking to upgrade their academia in India or overseas.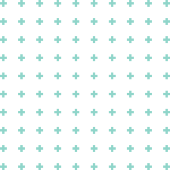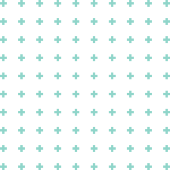 Mission
To create an ecosystem in which students are counselled in the best possible fashion and such that leaders and innovators of tomorrow emerge from within our society.
To address problems faced by the students/parents by being empathetic and transparent with them.
To provide knowhow to students and parents understanding the needs of society and industry.
To collaborate with other important stakeholders to take the best from the education ecosystem. 
BEBBCO TRUCKING BHARATBENZ
2022-01-26
Service was so so good. Anoop Sir, was personally involved with the whole process including document check twice. I am an outstation student, who had always taken services from IDP or chopras but after this I don't think I will recommend them to anyone. The whole process from admission to visa was so seamless and tension free. I was so involved with my own work during the time but he always communicated about each and everything. Didn't have to visit or call him once also. Excellent 👌🏻
gaurav tripathi
2022-01-21
Team my mentor has been a great support to me regarding masters program in Dublin, Especially Anoop sir has been a great mentor to me. He has supported and guided me from starting of the process and cleared all my doubts from preparation of exams to visa filling. I am thankful to him for all the support. This place is best for overseas admissions for every student who wish to study abroad.
Hi ..I am mother of Naman gupta applicant no.21335514 at Trinity college Dublin. My son wanted to do computer engineering course from outside India. As a concerned mother I Started my search for a college n city where my child is safe n where he can fulfill his dream of studying in a prestigious college with the choice of his course TRINITY COLLEGE DUBLIN is one of the highest ranked college with cultured city and tremendous job opportunities. Today I feel proud to say that my son naman gupta is a student at Trinity college Dublin and pursuing his dreams by doing computer engineering. All this could happen with the guidance of MyMentor team My heartiest thanks to Anoop sir and My Mentor team who have been a great support and guidance all through this journey of reaching Dublin.
It should be a surprising movement for me that goal of my life comes true with the help of my mentor they motivate and inspire me each and every steps thanks a lots sir &ma'am
My mentor is one of the best platform to upgrade your personal as well as professional life. It's faculty is very supportive and understanding as their priority is to support an individuals carrier .
Anoop Sir is very nice and understanding person. Who guides students based on their interests and capabilities on basis of psychometric test.


My Mentor celebrates its Association with

Country

University Association

USA
Massachusetts College of Pharmacy and Health Sciences
USA
Uni Global
Canada
University of Canada West
Canada
University of Northern British Columbia
United Kingdom
Leicester College
United Kingdom
Amity University, London
United Kingdom
Coventry University
Ireland
Dundalk Institute of Technology
Ireland
Griffith College
Singapore
PSB Academy
Singapore
Raffles Institute
Dubai
Amity University
Germany
German Interational College
Hungary
University of Debrecen
Tri-City BBA, Global FMB
S P Jain
Singapore
James Cook University
 
 
 
 

Accommodation Associates

Forex Associates

Casita
Ebix Cash
Student.com
Thomas Cook
University Living
 
 
 

Insurance Associates

Education Loan

Allianz OSHC – Australia
 HDFC Credila