EUROPE
February 17, 2022
2023-02-10 10:21
EUROPE
Study in Europe Consultants in Lucknow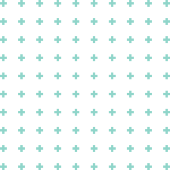 Europe
1. Continent Name:

Europe

2. Demographics:

| | |
| --- | --- |
| A. Major Countries | Austria, Cyprus, France, Germany, Hungary, Italy, Latvia, Lithuania, Netherlands, Poland, Spain, Sweden, Switzerland |
| B. Population | 50 Crores |
| C. Europe Map | |

3. Why Study in EUROPE?

Exposure to New Culture and Language.
World Renowned Universities.
House of scholarships.
Affordable tuition fee.
Stay-back and PR opportunities.

4. Intakes

September and January

5. Popular Universities/Colleges

Latvia University of Agriculture ,Latvia.
Riga Business School-Latvia.
TSI U, Latvia.
University of Klapedia, Lithuania.
Czech University of Life Sciences Prague, Czech Republic.
Debrecen University, Hungary.
BMU, Hungary.
Wekerle Business School, Hungary.
Germany.
Jacobs University, Bremen.
Cologne Business School, Cologne.
Hochschule Bremen – International Graduate Centre, Bremen.
GISMA Business School, Hanover.
Accadis University of Applied Sciences, Bad Homburg, Hamborg.
Paderborn University, Paderborn, Germany.
New European College, Munich.
International University of Applied Sciences – IUBH, Berlin/Bad Honnef.
International School of Management, Dortmund.
EU Business School, Munich.
EIIE Eurasia Institute for International Education GmbH, Berlin.
Berlin School of Business and Innovation.
University of Applied Sciences Europe, Hamburg.
University of Applied Science in Merseburg,Germany.
Vitruvius University of Applied Science, Germany.
University of Applied Science Schmalkaden,Germany.
University of Applied Sciences Neubrandenburg,Germany.
University of Applied Sciences in Nordhausen,Germany.
Technical University of Cartagena – UPCT, Cartegena.
Suffolk University, Madrid.
Saint Louis University, Madrid.
EAE Business School, Barcelona.
UCAM International, Murcia.
Universidad Rey Juan Carlos.
Instituto Europeo di Design – IED, Madrid and Barcelona.
University Internacional de Catalunya – UIC, Barcelona.
EU Business School, Barcelona.
LCI Barcelona, Barcelona.
EUHT St. Pol.
Barcelona Technology School, Barcelona.
INSA International Business School, Barcelona, Spain.
Esart Campus Barcelona.
Geneva Business School.
C3S Business School (Castelldefels School of Social Sciences).
Excelia Group, La Rochelle.
Institutsupérieurd`électronique de Paris (ISEP), Paris.
Esigelec Graduate School of Engineering, Rouen.
INSEEC Business School, Chambery.
NEOMA Business School, Rouen.
Skema Business School, Paris.
Rennes School of Business, Rennes, France.
Burgundy School of Business, Dijon.
Queen Mary University of London, Paris Campus.
École supérieure de commerce de Pau, Pau.
EM Normandie, Paris.
Grenoble Ecole de Management, Grenoble.
ECE Graduate School of Engineering, Paris.
ESCE International Business School, Paris.
Institutsuperieur du commerce de Paris- ISC, Paris.
Queen Mary University of London Institute in Paris.
European Business School – EBS, Paris.
Le Cordon Bleu, Paris.
France International Graduate School – FIGS, Paris & Lyon.
Catholic University of West, Angers.
Novancia Business School, Paris.
EM Strasbourg Business School, Strasbourg.
Telecom Business School, Evry.
Sustainable Design School, Nice, France.
College de Paris, Paris, France.
ESH Paris Hotel School, Paris.
Pôle Universitaire Léonard de Vinci.
Uppsala University, Uppsala.
Linnaeus University, Växjö, Småland.
University of Skövde, Skovde.
Halmstad University, Halmstad.
Jonkoping University, Jonkoping.
Dalarna University, Falun.
Kristianstad University, Kristianstad.
Lund University, Lund (CEG).
University of Twente, Enschede (UG Pathway and Direct entry- UG & PG).
Tilburg University, (UG Pathway and Direct Entry – UG & PG).
Radboud University, Nijmegen.
HAN University of Applied Sciences, Nijmegen.
Maastricht School of Management, Maastricht.
Fontys University, Eindhoven.
Wittenborg University of Applied Sciences, Apeldoorn.
University of Amsterdam, Amsterdam (CEG).
The Hague University of Applied Sciences (UG Pathway).
Rotterdam Business School, Rotterdam.
Amsterdam University of Applied Sciences, Amsterdam (CEG).
Hanze University of Applied Sciences (UG Pathways Programs).
Vrije Universiteit Amsterdam (UG Pathways Programs).
Erasmus University Rotterdam (UG Pathways Programs).
Modul University, Vienna.
International Business School, Vienna.
International Business Academy, Kolding.
University College of Northern Denmark.
Lappeenranta University of Technology – LUT, Lappeenranta.
Haaga-Helia University of Applied Sciences, Porvoo.
HAMK Häme University of Applied Sciences, Hämeenlinna, Finland.
IstitutoEuropeo di Design – IED, Milan.
Accademia Riaci, Florence.
ScuolaPolitecnica di Design – SPD, Milan.
Accademia di Costume e di Moda, Rome.
John Cabot University, Rome.
Raffles Milano- Instituto Moda e Design.
Florence University of the Arts, Firenze FI, Italy.
Florence Academy of Arts, Firenze FI.
Kent State University (Summer Programs and Short Term Non Degree Programs).
University of Debrecen.
International Business School (IBS), Budapest.
Budapest Metropolitan University of Applied Science, Budapest.
GLION Institute of Higher Education, Montreux.
EU Business School, Montreux and Geneva.
Swiss Hotel Management School (SHMS).
Business & Hotel Management School (BHMS), Lucerne.
Geneva Business School.
Cesar Ritz.
International Hotel & Tourism Training Institute (IHTTI).
International University in Geneva.
Hotel & Tourism Management Institute Switzerland (HTMi), Lucerne.
Culinary Arts Academy (CAA).
Hotel Institute Montreux (HIM).
B.H.M.S (Business & Hotel Management School), Switzerland.
Vilnius University, Vilnius.
SMK University of Applied Social Sciences, Vilnius.
University of Central Lancashire (UCLAN), Pyla.
University of Nicosia.
CTL Euro College.
Larnaca College.
Vistula University, Warszawa.
Vistula University, Poland.
WUTH Management, Poland.
University of Business in Wroclaw, Poland.
Eu Business University, Poland.
Linguistic University, Poland.
Czech Republic.
NEWTON College: University of Applied Business in Prague, Czech Republic.
American University in Bulgaria, Blagoevgrad.

6. Popular Programs

Architecture
Fashion
Culinary Business Studies
Accounting and Finance
Law
Economics
Art and Design
Computer Science
Engineering
Biological Science

7. Part Time Work

All international students equipped with a valid immigration stamp are permitted to work 20 hours/week in Europe

8. Post Study Work in EUROPE

Up to 2-year stay back.

9. Cost of Education and Living

Tuition Cost: 9-15 Lacs INR per annum.
Living Cost: 6-8 Lacs INR per annum.

10. Visa Process

Here are the key logistical questions to consider when planning your study in Europe.

Will I require a visa in order to study?

The answer is undoubtedly yes, if you are travelling to a host country within the European Union or wider Schengen area (including the United Kingdom, Ireland, Iceland, Norway, Sweden, Croatia, Bulgaria, Cyprus and Romania) from outside of Western Europe (i.e. from the United States of America, Russia or China.)

If you are looking to study for a month or single semester as part of an exchange program, acquiring a Schengen Visa should be your first port of call. Upon successful application, this will grant you temporary visiting access to all EU member and associated nations for a maximum period of 90 days (3 months) from the stamped date of entry within a pre-determined 180 days. You will need to display this visa alongside your passport (or other relevant national identification) upon entry to your country of choice.

Please be aware that if you occupy one of the 37 commonwealth nations classed under Annex II of the Schengen Agreement (i.e. those existing within the linked post-colonial or historical remit of either the United Kingdom or Spain, such as New Zealand, The Holy See or Mexico) you may not require a visa to enter, for either business or pleasure. Despite this, you must still provide a passport or other valid travel document upon entry, and the same initial 90-day restriction applies. It is worth checking the specifics beforehand; certain post-colonial nations, such as Cuba, are not classified. You may apply for a Residence Permit or additional Schengen Visa (to extend your stay to 180 days if your case and nationality of origin qualify) during this allotted time period.

Additionally if you are entering a country to join relatives you may remain in the Schengen area without a visa indefinitely, on the express condition that you provide upon entry a valid travel document, current Residence Permit and written or physical proof of an existing family connection (i.e. attending the border checkpoint with a named relative).

If you have been living, working or studying abroad while possessing an existing EU residency status, you will not require any documentation to return to study aside from a valid passport or travel document.

If you are planning a stay that will meet or exceed 91 days, you will need to apply for a Long-Stay Visa or Residence Permit. A Long-Stay Visa essentially carries the same provisions as a Schengen Visa, but allows the owner to remain legally in the Schengen area for a period of 90 days to a year (classified as 365 chronologically continuous days). This is more suitable for students looking to study for 9 to 12 months, the length of a typical taught Masters course. Certain local exemptions may also apply, but these are usually extended to historically connected European micro-nations only (such as Andorra or San Marino).

For those international students looking to stay for an even longer continuous period of time – ie MPhil or PhD candidates – an EU Residence Permit will almost certainly be required. Although these are also applied for through embassies, consulates and third parties, individual EU countries are allowed to set their own conditions and provisions for residency. As such, the process may vary greatly; research the criteria that your intended country will require for semi-permanent entry before applying for a longer post-graduate course.

How do I apply for these documents?

You will need to submit a full application form for each type of visa to the embassy or consulate (or respective, recognised third party client) of the country you are aiming to study in, along with certain proofs of your intent. These forms can be obtained online, or through written request.

Your intended university should provide you with details of whom to contact, as most applications are undertaken once an unconditional offer of a place has been made. The supporting evidence that you must provide will determine the visa or Residence Permit that you are granted. This evidence typically includes a copy of your current passport, documentation relevant to your finances, insurance, planned accommodation and work, two or more photographs, your postgraduate acceptance letter, a travel itinerary and certain additional documentation relevant to that country. Multi-purpose visas can be granted, but most postgraduate applications receive a student classification only (usually excluding any paid work). Most countries will also require a processing fee for each document tendered.

How long will it take to process?

The maximum period of normal consideration across Europe for documentation is 90 days. If you do not receive a reply by that point, assume that you have been denied entry for a reason such as a previous criminal conviction or insufficient provision of evidence – at this point you should contact the visa office to find out what has happened. Most visa applications will be returned within a month.

What limitations apply?

You are obviously subject to all relevant local laws and statutes while studying, along with the aforementioned document dependant time limits. Legal action and forcible deportation may be taken against you by your host country if you exceed your personally prescribed period, accidentally or deliberately. Keep in mind that you must also stick firmly to the express purpose for which you have been granted entry, or else run the risk of deportation or even a permanent travel bar. You may seriously jeopardise your studies and future career if you acquire a paid part-time job without securing permission for a business visa from your host government, for example.

Immigration fraud is also policed and punished severely in the European community. Do not attempt to deceive assessors or lend your documents out under any circumstances, even to gain entry for a friend or relative. Anything else? It's also worth remembering that "opt-out" EU nations often have highly specific local rules concerning immigration that may affect your application(s). Contact your chosen embassy or consulate if you run into any problems.

11. Average Graduate Incomes

Eur30000 per annum = Approx25 Lacs per annum.